Sign Up for the Civics SmartBrief
The Center for Civic Education has partnered with SmartBrief to produce a twice-weekly
Civics SmartBrief newsletter
. On each Tuesday and Thursday, our subscribers receive carefully curated articles about topics important to educators.
Sign up today
to stay up to date about important legislation and court cases, innovative teaching techniques, the state of civics, teaching with technology, and news from the Center.
Sign Up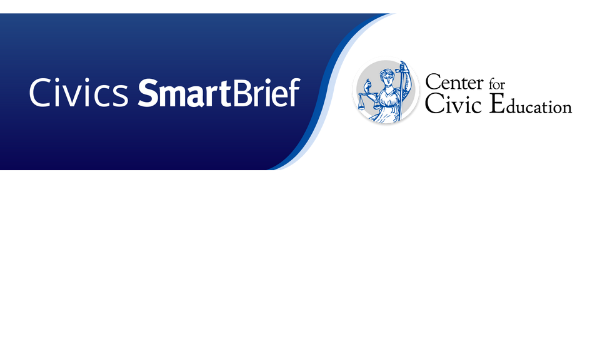 We the People State Hearing Questions Available
It's the moment you've all been waiting for: the
2021-22 We the People State Hearing Questions
are now available! Three questions for each of the six units of the
We the People: The Citizen & the Constitution
text will challenge students to carefully consider the fundamental of American government and apply them to contemporary issues.
Download them today
to prepare for your state competition.
Download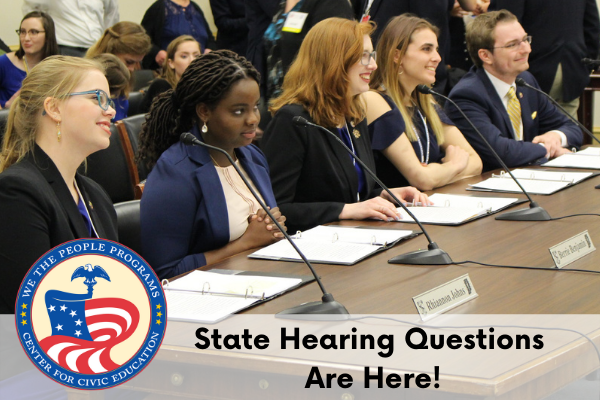 We the People In Your State
The Center for Civic Education partners with a network of 50 state civics, government, and law programs sponsored by state bar associations and foundations, colleges and universities, and other civic and law non-profit organizations to promote teaching and learning about the Constitution and Bill of Rights. These state programs conduct local teacher professional development, hold conferences and organize local and state simulated congressional hearings for elementary and secondary students. Each year these state programs impact thousands of teachers and tens of thousands of students. If you would like to know more about your state program click on the map.