Michigan State Competition!
Congratulations to East Grand Rapids High School and all of the competitors of Michigan's We the People State Competition! Your commitment to the understanding of the Constitution is inspiring.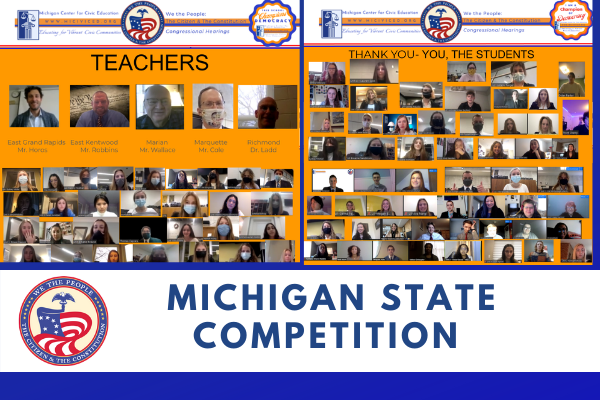 New Hampshire State Competition!
Congratulations to Hollis-Brookline High School who was awarded the NH State Championship for
We the People
. Well done and kudos to Hollis-Brookline, John Stark Regional High School, and all competitors! We hope you've learned a lot about the Constitution & will carry that forward to be active and engaged citizens for life!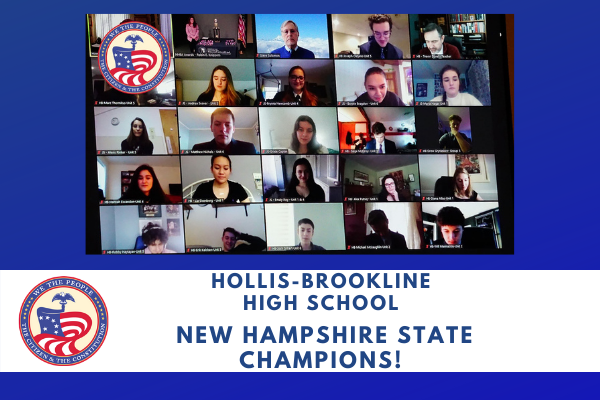 We the People State Competitions Have Started!
The South Carolina Bar hosted the We the People State Competition for South and North Carolina state classes. River Bluff High School and Palmetto Academy of Learning and Success were named champions in the South Carolina high school and middle school competitions respectively. Raleigh Charter High School was named Champion in North Carolina. Due to the ongoing pandemic, the competition was held virtually. Over the course of the day, competition judges, virtual room hosts, and teacher coaches helped facilitate a total of 100 mock Congressional hearings for 164 students across North and South Carolina.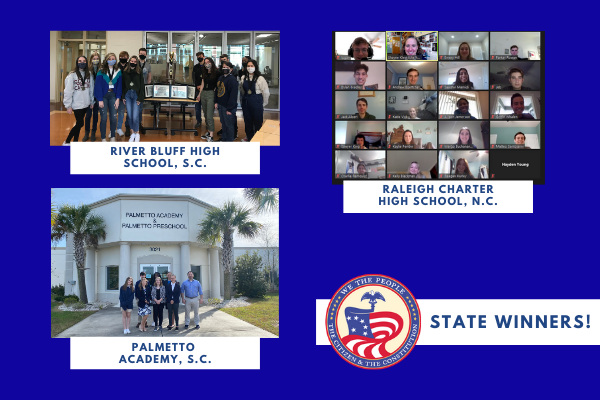 Our Endless March Toward Freedom and Justice for All
American lawyer and civil rights icon Dr. Pauli Murray said, "As an American I inherit the magnificent tradition of an endless march toward freedom and toward the dignity of all mankind." We at the nation's Center for Civic Education believe that civic engagement is the cornerstone of democracy and paves the path toward justice. Read this statement from Executive Director Christopher R. Riano.
SEE MORE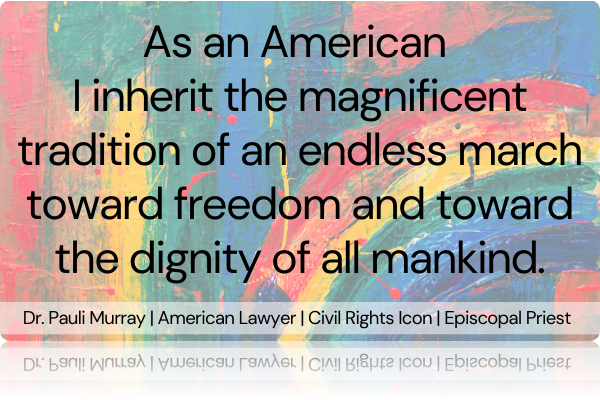 WTP In Your State
The Center for Civic Education partners with a network of 50 state civics, government, and law programs sponsored by state bar associations and foundations, colleges and universities, and other civic and law non-profit organizations to promote teaching and learning about the Constitution and Bill of Rights. These state programs conduct local teacher professional development, hold conferences and organize local and state simulated congressional hearings for elementary and secondary students. Each year these state programs impact thousands of teachers and tens of thousands of students. If you would like to know more about your state program click on the map.