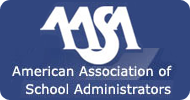 American Association of School Administrators
The American Association of School Administrators, founded in 1865, is the professional organization for more than 13,000 educational leaders in the United States and throughout the world. AASA members range from chief executive officers, superintendents and senior level school administrators to cabinet members, professors and aspiring school system leaders.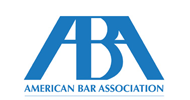 American Bar Association
The American Bar Association is the largest voluntary professional association in the world. With nearly 400,000 members, the ABA provides law school accreditation, continuing legal education, information about the law, programs to assist lawyers and judges in their work, and initiatives to improve the legal system for the public.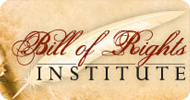 Bill of Rights Institute
The Bill of Rights Institute educates young people about the words and ideas of America's Founders, the liberties guaranteed in our Founding documents, and how our Founding principles continue to affect and shape a free society. It is the goal of the Institute to help the next generation understand the freedom and opportunity the Constitution offers.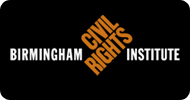 Birmingham Civil Rights Institute
The Birmingham Civil Rights Institute (BCRI) documents the struggle of African-American citizens in Birmingham to becoming full participants in the city's government and business community. Because this struggle was a social movement that caught the attention of the world, Birmingham is an appropriate place for an institution that serves the world as a center for study and reflection.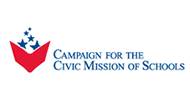 Campaign for the Civic Mission of Schools
The Campaign for the Civic Mission of Schools is a coalition of 40 organizations committed to improving the quality and quantity of civic learning in American schools. The Campaign's goal is to increase and improve civic learning in grades K-12 by working for policies that implement the recommendations of the Civic Mission of Schools report. This includes efforts to bring about changes in national, state, and local education policy.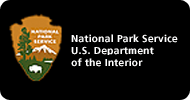 Cast Your Vote—1812
To commemorate the bicentennial of the War of 1812 and give people nationwide a fun and engaging way to experience it from their own homes, the National Park Service created Cast Your Vote!—a free, interactive online game. Cast Your Vote! gives people across the United States the opportunity to act as members of Congress and decide whether to declare war against Great Britain.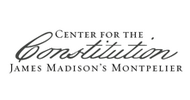 Center for the Constitution at James Madison's Montpelier
The Center for the Constitution was established by The Montpelier Foundation in 2003 with a goal of becoming the nation's leading resource in high-quality Constitutional education. The Center serves as a teaching academy, a place where professionals are immersed in an intellectual engagement with the theory and meaning of the American Constitution. Program activities take place in the Constitutional Village, where participants read, think, and discuss the ideas and innovations that underlie our nation's great experiment in self-government.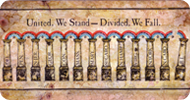 Center for the Study of the American Constitution
Originating in an idea in the 1930s, a private contribution from the Ford Foundation in the late 1950s funded a documentary history of the Ratification of the Constitution. The project was moved permanently to UW-Madison in 1970 and has remained here since. In 1981 John P. Kaminski founded and continues to direct the Center for the Study of the American Constitution. The Center, in addition to continuing the Ratification Project, then began additional projects more broadly related to the Founding Period. Thus, over the years the CSAC has collected copies of over 60,000 documents in their efforts to publish the definitive history of Ratification as well as produce scholarship related to other topics of the Early Republic. CSAC's and John P. Kaminski's publications are voluminous and are widely used by scholars, judges, and teachers.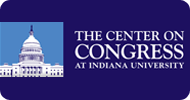 Center on Congress at Indiana University
The Center was established in January 1999. It developed out of Lee Hamilton's recognition during his time in the U.S. House of Representatives that the public should be more familiar with Congress' strengths and weaknesses, its role in our system of government, and its impact on the lives of ordinary people every day. The Center seeks to inspire young people and adults to take an active part in revitalizing representative government in America.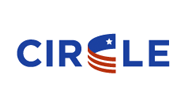 CIRCLE
CIRCLE (The Center for Information and Research on Civic Learning and Engagement) conducts research on the civic and political engagement of young Americans. CIRCLE was founded in 2001 with a generous grant from The Pew Charitable Trusts and has also been funded by Carnegie Corporation of New York, the Corporation for National and Community Service, the Ford Foundation, the Spencer Foundation, and several others. It is based at the Jonathan M. Tisch College of Citizenship and Public Service at Tufts University.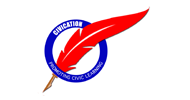 Civication
The mission of Civication, Inc., is to promote civic learning among those who reside in America by providing educational outreach intended to bring people together in study groups, public and private schools, colleges, universities, and other organizations to discuss, debate, and learn civil responsibility and the meaning and values of the United States Constitution.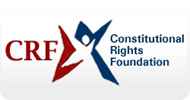 Constitutional Rights Foundation (Los Angeles)
Constitutional Rights Foundation (CRF) seeks to instill in our nation's youth a deeper understanding of citizenship through values expressed in our Constitution and its Bill of Rights and to educate young people to become active and responsible participants in our society. CRF is dedicated to assuring our country's future by investing in our youth today.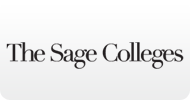 Council for Citizenship Education
The Council for Citizenship Education was established in 1990 at Russell Sage College as a legacy project of the New York State Commission on the Bicentennial of the United States Constitution. The Council is directed by Stephen L. Schechter, professor of political science at Russell Sage College. The purpose of the Council is to equip citizens of New York State and elsewhere with the knowledge and skills for thoughtful and effective participation in the public life of their local community, state, nation, and international system in the 21st century.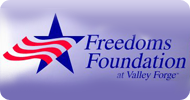 Freedoms Foundation at Valley Forge
Founded in 1949, the Freedoms Foundation is a national, non-profit, non-partisan, non-sectarian educational organization. The Freedoms Foundation provides a wide range of educational and awards programs for students, teachers and citizens to gain a greater awareness and appreciation of the principles and responsibilities of a free and democratic society.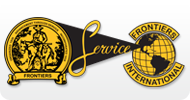 Frontiers International
Frontiers International, Incorporated was founded in Columbus, Ohio in 1936 by Nimrod B. Allen. A former Executive Director of the Akron YMCA and a leader in the African community. It was incorporated December 24, 1938. The primary purpose of the Frontiers organization was to provide an outlet and opportunity for African American males, to collectively give service to their communities through a civic, service leadership organization. More than sixty-nine years later, men and women of color are providing community service through this organization, in more than thirty local clubs around the country.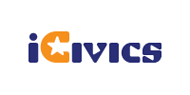 iCivics
iCivics is a web-based education project designed to teach students civics and inspire them to be active participants in our democracy. iCivics is the vision of Justice Sandra Day O'Connor, who is concerned that students are not getting the information and tools they need for civic participation, and that civics teachers need better materials and support.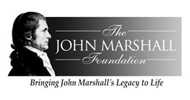 The John Marshall Foundation
The John Marshall Foundation is an organization that sponsors educational and public interest programs or other activities in the fields of law, government, history and public affairs to promote a greater public understanding of Chief Justice John Marshall and his many contributions and accomplishments related to the foundation of our nation.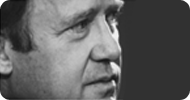 McClure Center for Public Policy Research
The newly named McClure Center for Public Policy began as the Bureau of Public Affairs Research which was established at the University of Idaho in 1959 as a unit within the Department of Social Sciences. Its main purpose was to provide research, training, and consulting services for state and local government agencies in Idaho. It also works closely with state agency personnel and city and county governmental associations in planning Bureau activities and identifying major problem areas for research and training.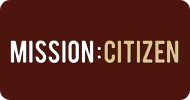 Mission:Citizen
Mission:Citizen, was established by a group of Lincoln High School Constitution Team alumni, in June of 2009. Mission:Citizen is a citizenship education program that emphasizes the importance of being an active and engaged citizen. The goal of Mission:Citizen is to guide students through the naturalization process and prepare students to pass the citizenship test. Ultimately, Mission:Citizen hopes to encourage civic engagement in America's future citizens, including educated voting, participation in community forums and voluntary associations, and understanding the rights and responsibilities of a U.S. citizen.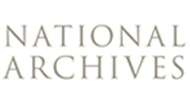 National Archives
The National Archives and Records Administration (NARA) is the nation's record keeper. Of all documents and materials created in the course of business conducted by the United States Federal government, only 1%-3% are so important for legal or historical reasons that they are kept by NARA forever. Those valuable records are preserved and are available to you, whether you want to see if they contain clues about your family's history, need to prove a veteran's military service, or are researching an historical topic that interests you.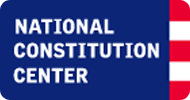 National Constitution Center
The National Constitution Center is an independent, non-partisan, and non-profit organization dedicated to increasing public understanding of, and appreciation for, the Constitution, its history, and its contemporary relevance, through an interactive, interpretive facility within Independence National Historic Park and a program of national outreach, so that "We the People" may better secure the Blessings of Liberty to ourselves and our Posterity.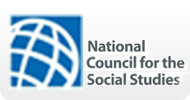 National Council for the Social Studies
Founded in 1921, National Council for the Social Studies has grown to be the largest association in the country devoted solely to social studies education. NCSS engages and supports educators in strengthening and advocating social studies. With members in all the 50 states, the District of Columbia, and 69 foreign countries, NCSS serves as an umbrella organization for elementary, secondary, and college teachers of history, civics, geography, economics, political science, sociology, psychology, anthropology, and law-related education. Organized into a network of more than 110 affiliated state, local, and regional councils and associated groups, the NCSS membership represents K-12 classroom teachers, college and university faculty members, curriculum designers and specialists, social studies supervisors, and leaders in the various disciplines that constitute the social studies.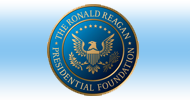 Ronald Reagan Presidential Foundation and Library
The Ronald Reagan Presidential Foundation is a non-profit, non-partisan organization dedicated to the promotion of individual liberty, economic opportunity, global democracy, and national pride. It sustains the Ronald Reagan Presidential Library and Museum, the Center for Public Affairs, the Presidential Learning Center and The Air Force One Pavilion. Located in Simi Valley, California the Library houses over 55 million pages of Gubernatorial, Presidential and personal papers and over 40,000 gifts and artifacts chronicling the lives of Ronald and Nancy Reagan. It now also serves as the final resting place of America's 40th President.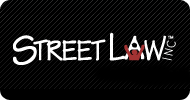 Street Law
Street Law, Inc. is a nonprofit organization dedicated to providing practical, participatory education about law, democracy, and human rights. Through its philosophy and programs, people are empowered to transform democratic ideals into citizen action. Street Law began in 1972, when a small group of Georgetown University Law Center students developed an experimental curriculum designed to teach District of Columbia high school students about practical aspects of the law and the legal system. Because of its practical nature, this course was called Street Law, a name so popular with young people that it has continued as the name of the organization.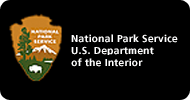 Teaching with Historic Places
The National Park Service's Teaching with Historic Places (TwHP) website includes a number of resources to support the use of historic places in education. These materials are useful for K-12 social studies and history teachers. As authentic remnants of the past, real historic places form both an emotional and intellectual bridge to the past, sparking the interest and curiosity that promotes student learning.

Developed in partnership and close collaboration with teachers, historians, preservationists, National Park Service staff, and curriculum specialists, these resources include sample inquiry-based lesson plans, engaging multimedia presentations, and other materials educators will find useful. You can find these materials at Teaching Teachers the Power of Place.