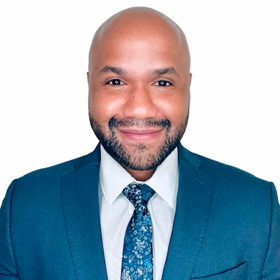 John Thurman
Vice President & Chief Operating and Financial Officer
John Thurman is the Center for Civic Education's Vice President and Chief Operating and Financial Officer. He is responsible for the financial and business management of the Center as the organization continues to evolve. As the head of the Center's operational, financial, and information technology divisions, Thurman is critical to the implementation of the Center's organization-wide strategic goals and objectives, playing a leadership role in advancing the Center's priorities among staff, board members, and external partners.
Thurman has more than 15 years of nonprofit finance and operations experience. He is passionate about creating, implementing, and scaling organizational policies that improve efficiency and the bottom line, allowing nonprofits to better meet their goals. Prior to joining the Center, Thurman served as the vice president of finance for Excellent Education (ExED), a mission-driven nonprofit committed to helping charter schools create efficiencies and implement sound business practices that ultimately allow school leaders to direct more of their time and energy to the classroom.
Thurman has also held financial management positions at After-School All-Stars, the UCLA Hammer Museum, and The Salvation Army. He earned a bachelor of arts in political science from Purdue University, a master of public administration from California State University, Northridge, and certificate of accounting from University of California, Los Angeles.
Email: cce@civiced.org