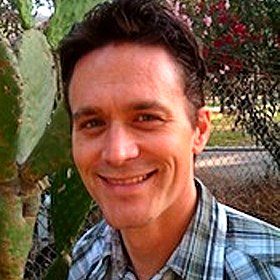 Mark Gage
Director of Publishing and Communications
Mark Gage directs the Center for Civic Education's publishing efforts in traditional and new media and helps create the Center's strategy of growth and innovation. He also manages the editorial content of the Center's websites and social media platforms.
Gage co-founded the 60-Second Civics podcast in 2009 with Kaci Patterson and Tyler Shores. The daily podcast and quiz, which has published more than two thousand episodes, is used in classrooms nationwide as a warm-up activity.
An experienced editor and project manager, Gage joined the Center in 2003 from SAGE Publications, where he was a senior social sciences and STM production editor. Gage has an MBA in international business from California Lutheran University and a BA from the University of Nebraska. He also holds the Enterprise Content Management Practitioner (ECMp) certification.
Email: gage@civiced.org