Congratulations to the classes advancing to the We the People: the Citizen and the Constitution National Invitational!

We are delighted to have you participate and share in the 2023 Invitational. We are eager to hear your presentations. We're so pleased that you will join the thousands of students who have participated in this incredible event over the past three decades. We know you put in countless hours in and out of class to get ready, and we wish you all the best of luck!

Specific hearing times will be determined once we have a final list of participating classes.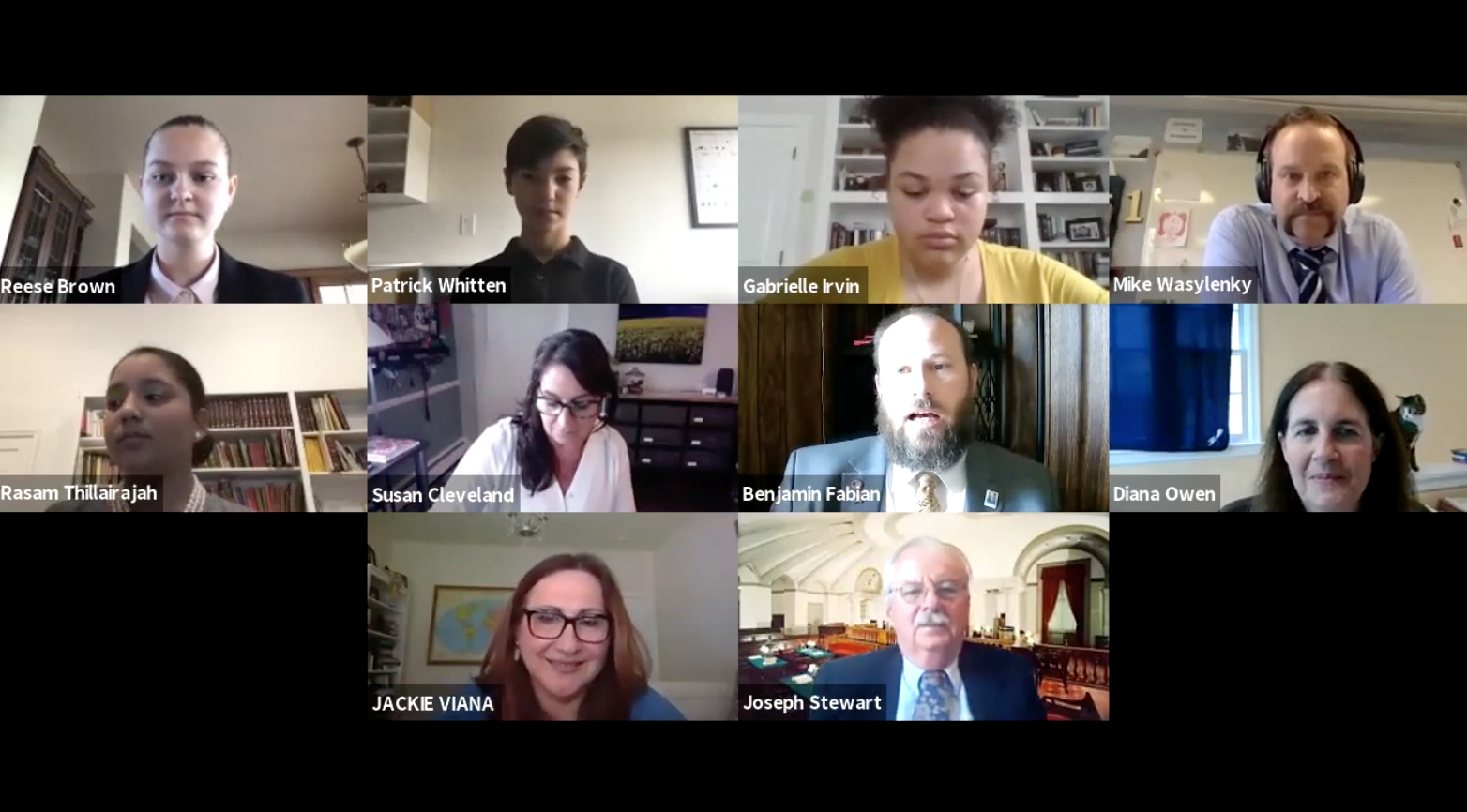 2023 We the People National Invitational
Participating Teams
| | | |
| --- | --- | --- |
| State | School | Teacher |
| Colorado | Stanley British Primary School | Mike Wasylenky & Susan Cleveland |
| Florida | Nova Middle School | Kristin Marie Murphy |
| Florida | South Seminole Academy of Leadership, Law & Advanced Studies | Ashten Wysluzaly |
| Florida | Miami Arts Studio at Zelda Glazer 6-12 | Jessica Figueroa & Tessy Medero |
| Indiana | Woodside Middle School | Andrew Haff |
| Indiana | Fall Creek Junior High School | Patrick Bradshaw & Jeannie Medeiros |
| Indiana | Fishers Junior High School | Mike Fassold & Tony Sturgeon |
| Maine | Marshwood Middle School | Andy Rowe |
| Nevada | Faith Lutheran School | Tish Carroll |
| South Carolina | Palmetto Academy of Learning and Success | Robert DeCerbo |
| Virginia | Joseph T. Henley Middle School | Pamela Koury & Clifton Evancho |
| Washington | Lakeside Middle School | James Bannister |
| Washington | Evergreen Middle School | Nicole Kesler |