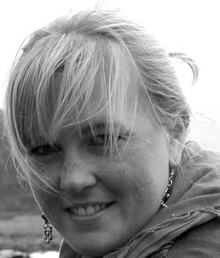 Liza Prendergast, Director
Liza Prendergast is an advocate for civic education in the United States and for democracy promotion overseas. Currently, she is senior director for strategy and technical leadership at Democracy International (DI), where she oversees DI's teams focused on strategy, technical leadership, communications, and program design. At DI, she has assessed civil society capacity in South Sudan, observed Egypt's constitutional referendum, supported Tunisia's democratic transition, and designed numerous funded programs, including to promote access to justice in Bangladesh, assess the rule of law in the Democratic Republic of Congo, and address the political crisis in Venezuela. Previously, Ms. Prendergast served as a technical specialist with a global portfolio in civil society and governance at World Learning, where she supported youth political engagement during Egypt's political transition, worked with democracy activists and former political prisoners in advance of Myanmar's political transition, and assisted universities to foster entrepreneurship and civic engagement in Algeria. She also observed the 2015 elections in Myanmar with the Carter Center. Previously, she served as co-manager of the Center for Civic Education's Campaign to Promote Civic Education, a national effort to improve state-level civic education policy and practice. While at the Center, she supported the Civitas International Programs, including World Congresses on Civic Education in Jordan, Poland, Morocco, Argentina, and Indonesia. She has attended nearly twenty We the People: The Citizen and the Constitution National Finals events, including as a student, staff member, volunteer, and judge.

Ms. Prendergast serves as the first board chair of the Georgetown University Democracy and Governance Alumni Association and as a member of the board of directors for Election Reformers Network (ERN). She holds a master of arts in democracy and governance from Georgetown University and a bachelor of arts in history from George Washington University.