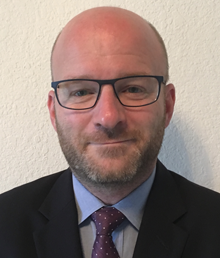 Dan Murphy, Director
Dan Murphy has more than 20 years of experience in elections administration at the local, Federal, and international level. Dan is currently the Engagement Director for Smartmatic's implementation of the $250 million Los Angeles County Voting Solutions for All People (VSAP) project.
He has worked with more than a dozen election management bodies throughout the United States including the Los Angeles County Registrar of Voters, the Cook County Clerk, the Washington, DC Board of Elections, and the United States Election Assistance Commission.
Prior to joining Smartmatic, he was responsible for all election-related programs implemented by Democracy International (DI), a democracy and governance-focused international development firm in Bethesda, Maryland. During his nearly seven years at DI, he served as Director of Elections and Political Transitions as well as previously serving as the Country Director for DI's USAID-funded Egypt Election Observation Mission (December 2013-December 2015) and the $51 million Afghanistan Electoral Reform and Civic Advocacy Project (February 2012-November 2013). He has worked with a number of international development organizations and has worked on donor-funded election technical assistance projects in developing democracies including Bangladesh, Guyana, Haiti, Kenya, Kosovo, South Sudan, and Tunisia.
He is a graduate of American University in Washington, DC and has lived in six states and four foreign countries.