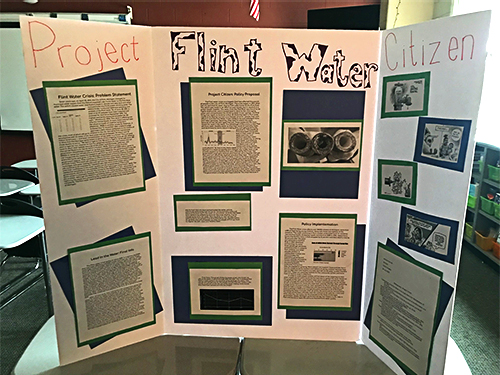 2023 Project Citizen Research Program National Showcase
The 2023 Project Citizen Research Program (PCRP) National Showcase highlighted new and exciting student public policy projects from schools across the country. Middle and high school classes taking part in the PCRP national research grant created these projects. Students tackled a wide range of local policy issues including trash in community parks, unhealthy school lunches, parking lot accidents, unsafe drinking water, and drugs in schools.
The 2023 PCRP National Showcase results and rankings are shown by region below. Congratulations to all classes who participated in the PCRP in the 2022-2023 school year!
More Nature on Campus, College Now, California - Exceptional
School Council Policy Proposal, Ygnacio Valley High School, California - Exceptional
Transportation for Students - Doral Academy - Outstanding
Region 2: Mountain / Plains States
Holmes Hallway Traffic, Holmes Middle School, Colorado - Honorable Mention
Parking at Kelly Walsh High School, Wyoming - Exceptional
School Start Times, Rock Springs High School, Wyoming - Exceptional
Flint Water Crisis, South Lyon East High School, Michigan - Exceptional
High School Classes, Marian High School, Michigan - Exceptional
Parking Lot, Ogemaw Heights High School, Michigan - Exceptional
Region 4: Southeastern States
Elimination of Drug Usage in Schools, Mountain View High School, Georgia - Exceptional
Let's Clean Up the Park, Harrison Central High School, Mississippi - Outstanding
The Traffic Problem, Alexandria City High School, Virginia - Exceptional
Region 5: Northeastern States
Make Our School Lunches Healthier, Benjamin Banneker Middle School, Maryland - Exceptional
MASH Policy, Westside Middle School Academy, Connecticut - Superior
School Lunch Reform, PS/MS 184 Shuang Wen School, New York - Superior