Students and teachers from across the nation are currently attending the Presidential and Congressional Academies for American History & Civics at Goucher College in Baltimore, Maryland.
The  Presidential Academy teachers are receiving high-quality professional development in the content and methods of history and civics, which will benefit their students in the coming years. Like the Presidential Academy, the Congressional Academy for high school students also engages them in high-quality, interactive instruction with eminent scholars and mentor teachers.
Teacher Frank Grealish said, "this Academy, to date, is a Grand-slam! From the students' perspective and the teachers. … The dynamic taking place between the teachers/students and all the combinations thereof has made for and continues to make for the most powerful, engaging and valuable Seminar that I have been to; in (now) 30 years."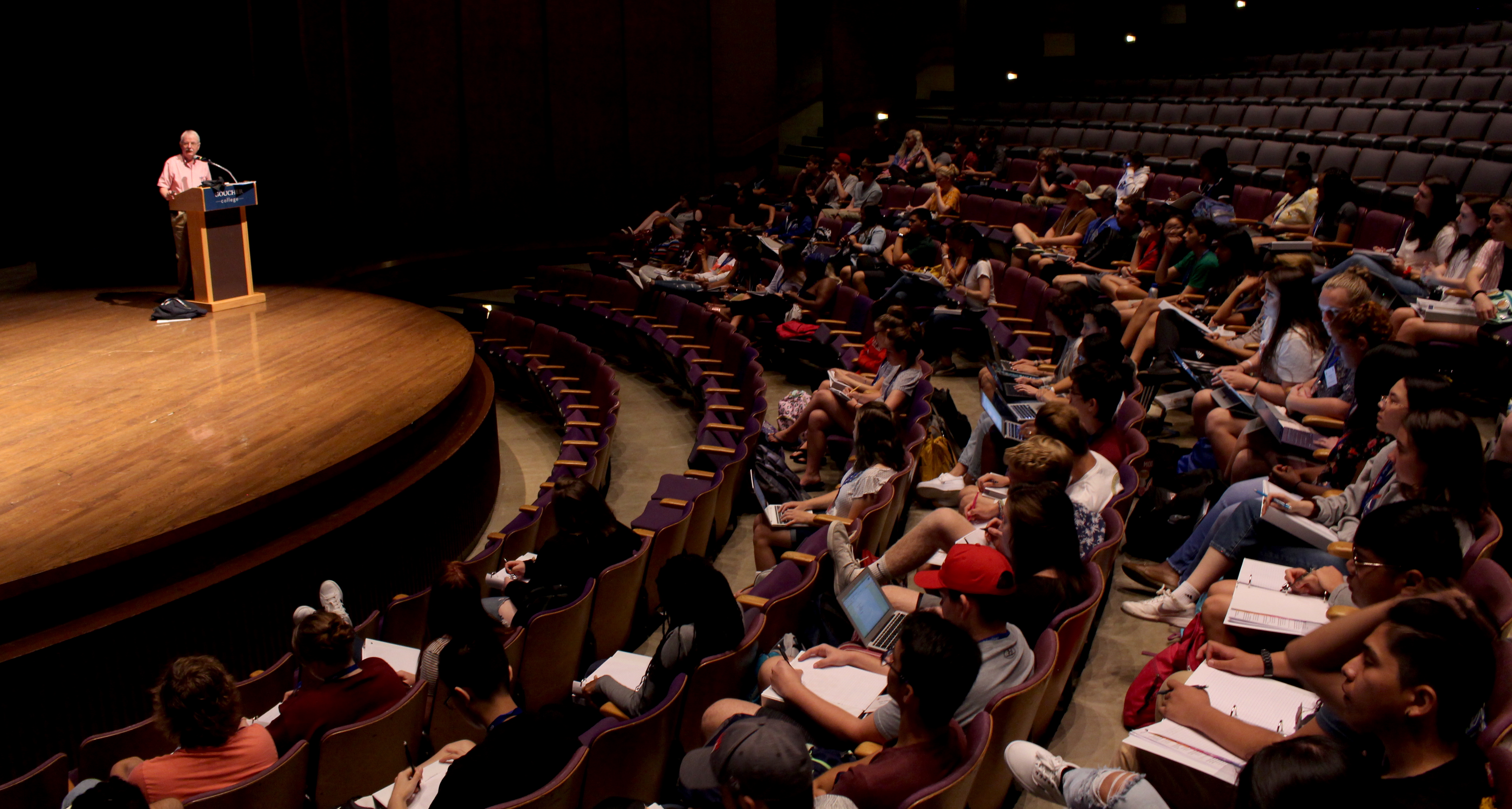 Students are joining teachers on trips to historic sites that include Gettysburg, Fort McHenry, the U.S. Capitol, the Library of Congress, the U.S. Supreme Court, and Mount Vernon. Students have the opportunity to collaborate with their peers and build their research and presentation skills through participation in a simulated congressional hearing. Both teachers and students will also engage in follow-up activities during the school year, aided by the online Student and Teacher History and Civics Forums using the resources of Learn.civiced.org.
Grealish added, "I can say without hesitation … this Academy has been and continues to be life changing for my students."
For inquiries about participating in one of the Academies next year please contact John Hale. View photos of this year's event on our Flickr page.