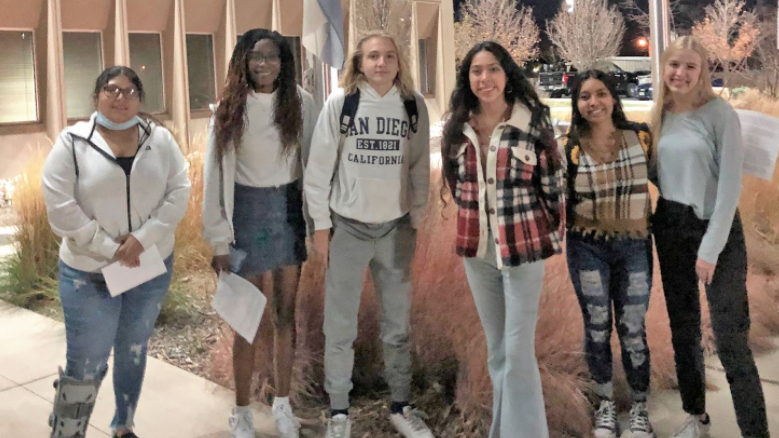 Students from Brighton High School in Colorado successfully presented their Project Citizen public policy proposal to the Brighton City Council on November 16.  After weeks of research and preparation, the students introduced their policy to install a new flashing crosswalk sign by the high school to make crossing the street safer for students and the community. The council praised the students for their civic engagement and immediately agreed to the proposal. Following the council meeting, the students met with the city director of infrastructure to decide upon the sign that will be installed.
"I will definitely be incorporating civic action projects into my curriculum from now on," stated teacher Candice Halverson, noting how happy she was to be introduced to the Project Citizen curricular program. "I have loved integrating Project Citizen into my AP Government curriculum," says Halverson. "The students have really enjoyed it. The days we work on Project Citizen are their favorite class days."
Halverson is currently participating in the Center for Civic Education's professional development as part of the
Project Citizen Research Program
, sponsored by the U.S. Department of Education's Institute of Education Sciences. Teachers throughout the country participate in a multi-day summer institute and additional academic-year professional learning and support as they implement Project Citizen with their students.