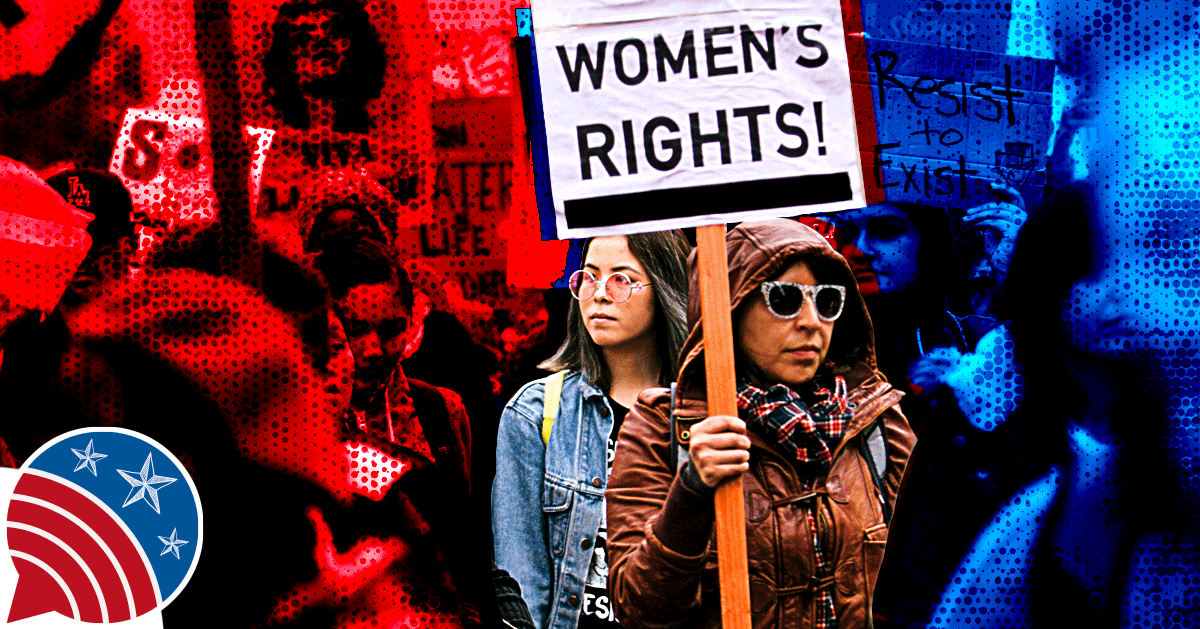 How far have women's rights come and how much further do we need to go? Explore seminal events, cases, and texts such as the Seneca Falls Convention of 1848, Minor v. Happersett (1875), Roe v. Wade (1973), Dobbs v. Jackson (2022), and the Equal Rights Amendment. Prepare to engage in discourse around what needs to be done to secure women's equal rights once and for all.
The Seneca Falls Convention: Women's Rights, Part 1
Watch and listen to the 60-Second Civics video below. If you'd like, you can also read along using the script that appears below the quiz. Or you can turn on the video's subtitles and read while watching the video.
Take the Daily Civics Quiz. If you get the question wrong, watch the video again or read the script and try again.
Mark Gage: Welcome to 60-Second Civics, the daily podcast of the Center for Civic Education. I'm Mark Gage. Today we introduce our American Legacy series on women's rights with a look at the Seneca Falls Convention of 1848. We're joined by special guest Lisa Tetrault, associate professor of history at Carnegie Mellon University. Dr. Tetrault, could you provide us with a little background about the Seneca Falls Convention of 1848? What was the purpose of the gathering and who attended?

Dr. Lisa Tetrault: The Seneca Falls Convention was the first publicly announced self-declared women's rights convention in the United States. It was held in upstate New York in a little tiny town in the Finger Lakes called Seneca Falls, which is how it gets its name. It was not premeditated. Some friends, particularly Lucretia Mott, a very prominent abolitionist, and her sister, traveled into Seneca Falls to have a tea party with friends.

And in the course of this tea party, the larger national discussion that had been taking place about the fact that women's public role in reform, in abolition and in many other things was quite oppressive, led these women to decide that they were going to hold a women's rights convention. They did so five days later after putting a little announcement in the local newspaper, and they worried that no one might show up.

But 300 people showed up to that first convention in July of 1848. The organizers were Lucretia Mott, her sister, Martha Coffin Wright, and Jane Hunt, Mary Ann McClintock, and the soon to be very famous, Elizabeth Cady Stanton, who was living there as a newlywed but was not yet herself a very prominent reformer, but would soon become one.

Mark Gage: Thank you so much for joining us today, Dr. Tetrault. That's all for today's podcast. 60-Second Civics, where civic education only takes a minute.