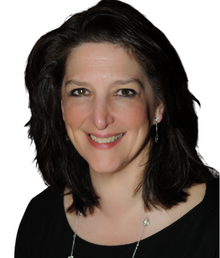 Karen Greve Milton, Director
Karen Greve Milton was appointed Executive Deputy Inspector General and Chief of Staff in the Office of the MTA Inspector General on August 5, 2019. From April 7, 1999 until July 31, 2019, she served as the Circuit Executive of the Second Circuit, the chief executive officer for the thirteen federal courts in the states of New York, Connecticut and Vermont. She received a B.A. (cum laude) from the University of Pennsylvania in 1978 and a J.D. from the Case Western Reserve School of Law in Cleveland, Ohio, in 1981 where she served as an Editor on the Law Review.
Ms. Milton served as the first Director of the Citibar Center for Continuing Legal Education, a department she created for the Association of the Bar of the City of New York (now renamed the New York City Bar Association). From 1990 to March 1995, she was the General Counsel to the New York State Temporary Commission on Investigation. Ms. Milton also has served as an Assistant Commissioner in the New York City Department of Investigation where she supervised a legal staff that conducted investigations into corruption allegations concerning New York City officials and employees; she also served as the Inspector General for the Department of Investigation, investigating complaints made against DOI employees. Before joining DOI, she as an Assistant Commissioner for Tax Enforcement in the New York State Department of Taxation and Finance where she oversaw the Tax Investigations Division, supervising legal, investigative and clerical staffs in four offices throughout New York State. She is a former Assistant New York County District Attorney, having served in both a trial bureau and the Rackets Bureau of that office.
She served as President of the New York Women's Bar Association in 1998-1999. She is a former Director of the New York Women's Bar Association Foundation.