| | | |
| --- | --- | --- |
| Textbooks and Ebooks | | |
We the People Enhanced Ebooks
We the People: The Citizen & the Constitution is now available as an enhanced ebook edition for high school (Level 3) classrooms.

Actively Learn Editions


An interactive edition of the We the People high school (Level 3) textbook is now available through Actively Learn, an online literacy platform that helps teachers activate, support, and reveal student thinking so every student can read for depth. We the People on Actively Learn features a robust teacher interface, interactive exercises, notes and annotations, images and videos, accessibility, audio reading, and a built-in dictionary, and Spanish translation. © 2017

More information >


Print Editions

We the People print editions provide upper elementary, middle, and high school students with a course of instruction on the history and principles of our constitutional, representative democracy. Critical thinking exercises, problem-solving activities, and cooperative-learning opportunities help develop students' intellectual and participatory skills and fosters attitudes needed to participate as effective, responsible citizens. Each print edition is also available as an ebook for many different devices.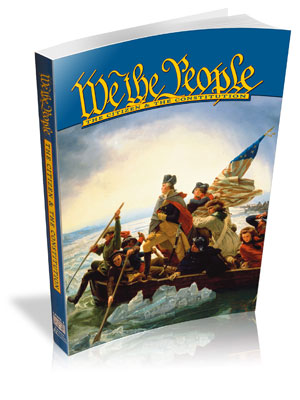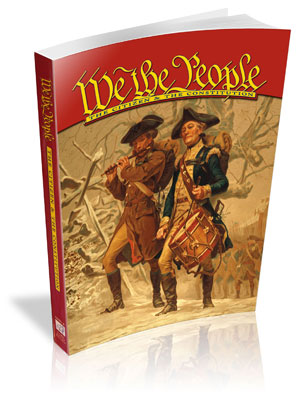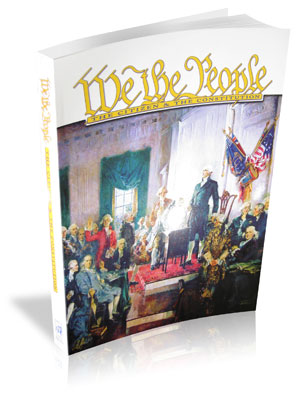 | | | |
| --- | --- | --- |
| Upper Elementary School | Middle School | High School |