| | | |
| --- | --- | --- |
| We the People Middle School Third Edition | | |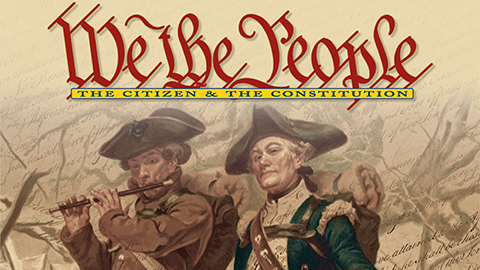 The Center for Civic Education is pleased to announce that a new, third edition of We the People: The Citizen & the Constitution Level 2 student textbook and teacher's guide has been released. Order your copy today and sign up to receive our newsletter using the form below. Contact us at sales@civiced.org to learn more.

The acclaimed civics and government textbook features updated text, images, and exercises to ensure that the next generation of Americans has the intellectual tools they need to become informed and engaged citizens.


Softcover

Student book: $23.00 each, 10 or more: $22.00 each (ISBN: 0-89818-220-4)

Teacher's guide: $32.00 each (ISBN:0-89818-221-2)

Classroom set: $569.00 each (ISBN: 0-89818-220-S)




Third Edition Features
New images
Backed by extensive research
Affordable pricing
About We the People


We the People: The Citizen & the Constitution has been used the teach the fundamental concepts of American constitutional democracy to middle school students ince 1988. Students learn the story behind the U.S. Constitution and Bill of Rights in six compelling units that are aligned to the Common Core State Standards. The We the People program is supported by a dedicated network of state coordinators who provide professional development and coordinate the optional simulated congressional hearings, an authentic assessment tool that allows students to demonstrate their knowledge by testifying before a panel of community members about their knowledge of our nation's history and system of government. Get involved with We the People in your state.


Questions?

We're here to help. Email us at sales@civiced.org or call 818-591-9321.