| | | |
| --- | --- | --- |
| Representative Democracy in America | | |
Representative Democracy in America is a seven-part video series designed to help high school students understand our system of representative democracy. The seven programs, each approximately 15 minutes in length, address the following topics:
The roots of representative democracy
Federalism and the separation of powers
The roles of representatives, executives, and justices in our democracy
Our representatives and how they are chosen
The role of the citizen in a representative democracy
The Video Series Instructional Guide includes twelve lesson plans, a synopsis of each program, a bibliography, and correlations to the We the People: The Citizen & the Constitution Level 3 text for high school students. A digital version of the instructional guide is available on the DVD.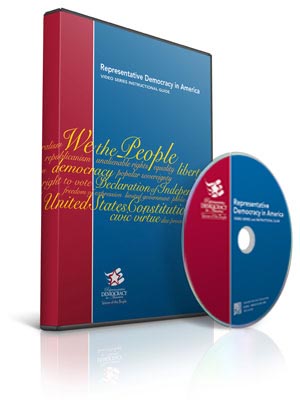 DVD: $21.00 each
(0-89818-199-2)