| | | |
| --- | --- | --- |
| Top-10 Finalists 2010 | | |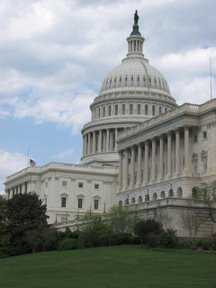 The We the People: The Citizen and the Constitution National Finals is the annual culminating event of the We the People high school program. High school classes qualify for this national championship by placing first in their congressional district and state competitions. The competition takes the form of simulated congressional hearings.

The simulated congressional hearings consist of oral presentations by students before panels of judges. Judges represent most, if not all, states in the country and a variety of appropriate professional fields. Students testify as constitutional experts before a "congressional committee," that is, the panel of judges.

Each class in the competition is divided into six groups, one group for each of the six unit topics in the We the People: The Citizen & the Constitution high school textbook. The testimony begins with a formal presentation by one or more students from one of the unit groups. The presentation is followed by a period of questioning during which judges probe students for their depth of understanding and ability to apply their constitutional knowledge.

The format provides students an opportunity to demonstrate their knowledge and understanding of constitutional principles while providing teachers with an excellent means of assessing performance. When not competing, students have opportunity to tour the metro Washington, D.C., area. Travel, lodging, and tour arrangements for students are made by WorldStrides. The Center organizes all other national finals details. Anyone interested in attending this event should contact Rebecca Reeder, National Finals Coordinator.