| | | |
| --- | --- | --- |
| Teams | | |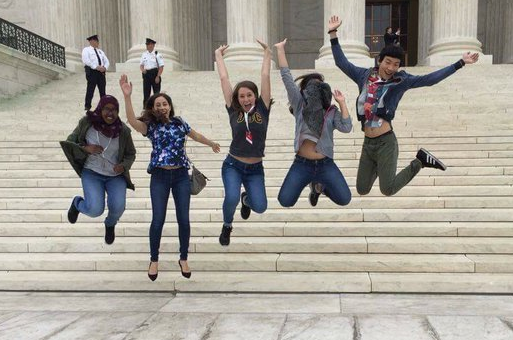 Congratulations for participating in the 31st Annual We the People National Finals!

On behalf of the Center for Civic Education, congratulations to each and everyone of you for
your scholarship, determination, and teamwork. We hope your experience in Washington, D.C.
is one remembered throughout your entire life.




Robert S. Leming, Director
We the People Programs
Center for Civic Education


We the People National Finals Classes
State
School
Teacher
Alabama
Vestavia Hills High School
Amy Maddox & Jane Schaefer
Arizona
Hamilton High School
Jacob Harvey
Arizona
Corona del Sol High School (Wild Card)
Alison Rund
Arkansas
Valley View High School
Jacob Lamberson
California
Amador Valley High School
Stacey Sklar
California
Foothill High School (Wild Card)
Jeremy Detamore
Colorado
Denver East High School
Mark Thalhofer
Connecticut
Trumbull High School
Katie Boland
Connecticut
Staples High School (Wild Card)
Suzanne Kammerman
Florida
Pine Crest School
Trish Everett
Illinois
Maine South High School
Andrew Trenkle
Illinois
St Joseph-Ogden High School (Wild Card)
Marshall Schacht
Indiana
Fishers High School
Elizabeth Paternoster
Kansas
Blue Valley Northwest High School
Ken Thomas
Kansas
Emporia High School (Wild Card)
Jamie Dawson
Kentucky
Highlands High School
Megan Boimann-Hennies
Louisiana
Haynes Academy for Advanced Studies
Chris Totaro
Maryland
Boonsboro High School
Ashley Vascik
Massachusetts
Easthampton High School
Kelley Brown
Massachusetts
Auburn High School (Wild Card)
Spencer Kennard & Vincent M. Benacchio
Michigan
East Grand Rapids High School
Adam Horos
Michigan
Marquette Senior High School (Wild Card)
Fred Cole
Minnesota
Cannon Falls High School
Heather Loeschke
Missouri
Joplin High School
William Keczkemethy
Montana
Laurel High School
Lee Deming
Nevada
Reno High School
Richard Clark
Nevada
Incline High School (Wild Card)
Milton Hyams
New Jersey
East Brunswick High School
Alan Brodman
New Jersey
West Windsor-Plainsboro High School North (Wild Card)
Albert Paulsson
New Mexico
Cottonwood Classical Preparatory School
William Torres
New Mexico
Moriarty High School (Wild Card)
Amy Page
New York
Half Hollow Hills High School East
David Pitman
North Carolina
Raleigh Charter High School
Shayne Klein
Ohio
Findlay High School
Mark Dickman & Alvin Bell
Oregon
Grant High School
Angela DiPasquale
Oregon
Lincoln High School (Wild Card)
Rion Roberts
Rhode Island
North Smithfield High School
Natalie O'Brien
South Carolina
River Bluff High School
Linsy Dooley
South Dakota
Spearfish High School
Patrick Gainey
Tennessee
RePublic High School
Patrick Newton
Utah
Sky View High School /Green Canyon High
School
Andrea Thompson
Utah
Mountain Crest High School (Wild Card)
Sari Sparks
Virginia
Maggie L. Walker Governor's School for Government and International Studies
Samuel Ulmschneider
Virginia
Brunswick High School (Warren Burger Class)
Rachelle Hawkins-Wesson
Virginia
Douglas S Freeman High School (Wild Card)
Robert Peck
Washington
Tahoma High School
Gretchen Wulfing
Washington
The Overlake School (Wild Card)
Heidi Wilbrandt
West Virginia
Clay County High School
Philip Dobbins
Wisconsin
Wauwatosa West High School
Chad Mateske
Wisconsin
Wauwatosa East High School (Wild Card)
Daniel McHugh
Wyoming
Sheridan High School
Michael Thomas
Wyoming
Green River High School (Wild Card)
Erin Freeman
---

Upcoming State Competitions
For more information, please contact the state coordinator.